32 dame street
hold to the now, the here
OUR STORY
Dublin streets are steeped in literary folklore and the site of our bar is no exception.
Mulligan & Haines creates a unique connection between the past and the present as it draws inspiration from Chapter 10 of Joyces' Ulysses - a passage in which antagonist Buck Mulligan and his companion Haines entered this once Dublin Bread Company and enjoyed some tasty fare whilst engaging in a humorous exchange.
Now completely refurbished, uniting the contemporary with the traditional, Mulligan & Haines aims to offer patrons the very best sandwiches and baked goods in the city in a bid to pay homage to our origins - all washed down with delicious craft beers and cocktails.
This is a place where stories are shared and enjoyed, music is played, hearts are won and lost and friendships thrive.
 
This is Mulligan & Haines.
Our menus harness the very nature of Joycean Dublin – enlightened, daring and pure of heart.
Our food is a love letter to the origins of the building – Dublin's Bread Company – so if it's delicious and sandwiched between two pieces of bread then you can find it at Mulligan & Haines.
Our cocktails take their lead from Ulysses ideals and characters – each one bolder than the next.
While under our roof and enjoying our fine fare, we insist on one thing only - gregarious discourse among firm friends
"...the happy hunting ground of all minds that have lost their balance..."
– Buck Mulligan to Haines
(Ch. 10 Ulysses, James Joyce)
A Newly Set up area for Great Food and cocktails
Great food, superior service and of course great cocktails.
M&H Lounge aims to offer a fine dining experience for you in the heart of Dublin.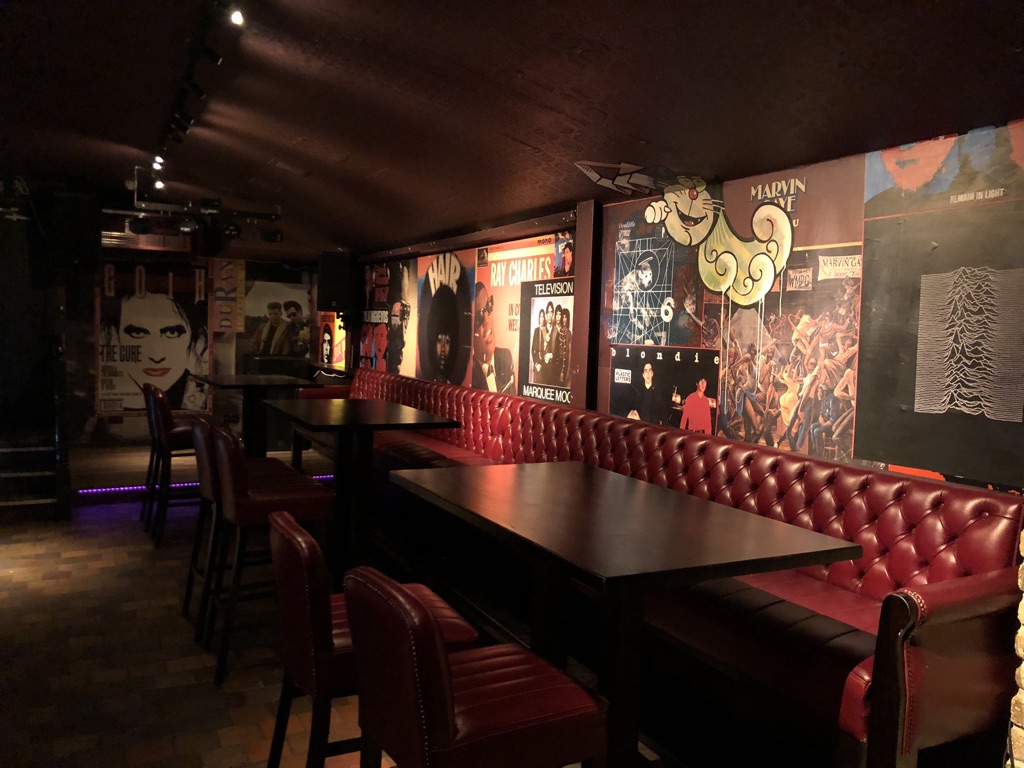 A perfect VENUE for late night entertainment and hiring
Great sound system and perfect for private function parties
No renting fee required. Call us today to book a great venue in the Heart of Dublin